Ben Winkelman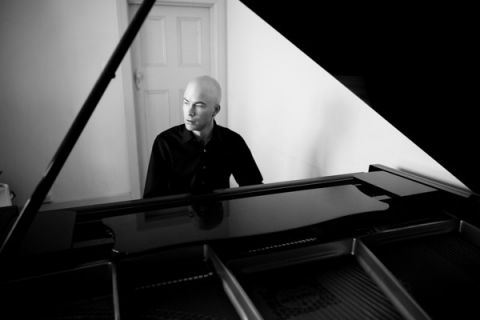 The Ben Winkelman Trio is an innovative and dynamic contemporary jazz piano trio that draws on diverse influences, which range from Afro-Cuban and Brazilian music to stride piano and Jelly Roll Morton's "Spanish tinge".
The trio's repertoire consists entirely of original compositions, some of which are modern reinterpretations of stride and early jazz; others are based on Brazilian and Afro-Cuban rhythms; some incorporate elements of Argentinean tango and contemporary classical music. The result is a dynamic and exciting meeting between the traditional and the innovative, and a balance between the structure of arrangements and the freedom of improvisation. These elements come together to form a sound that is unique in Australian jazz.
The Ben Winkelman Trio's first CD "Stomps, Pieces and Variations" was released in 2005 on Jazzzhead to critical acclaim, and was nominated for a Bell Award. In 2006 the trio toured Australia to launch "Stomps" (playing 22 gigs in a month all over the country ), was featured on ABC TV's Sunday Arts program, and appeared at some of the major national jazz festivals. Ben was a semi-finalist in the 2006 National Jazz Awards, and was shortlisted for an APRA Professional Development Award for his compositions on "Stomps".
The trio's second CD "The Spanish Tinge" was released in April 2007 on Jazzhead, also to rave reviews, and was launched with a 20 gig Australian tour in May/June 2007.
Odysseys is the latest album from the award winning Ben Winkelman Trio. Odysseys' nine original compositions showcase the breadth of Winkelman's musical interests, including his enthusiasm for Cuban and Brazilian rhythms, resulting in a warm and diverse soundscape.
Ben started learning piano at age 10, but began his performing career on drums at age 14 in an anarchist punk band. He went on to study with Paul Grabowsky and former Jazz Messenger Mickey Tucker.
After completing a music degree at the Victorian College of the Arts in 1994, playing a lot of salsa and freelancing around Melbourne, he spent some time travelling Europe, including a 6 month sojourn in Barcelona where he performed with his trio at the Pipa Club, acquired a love of Spanish language, literature and food, and made a living of sorts as an English teacher.
On his return to Melbourne, he began exploring some other musical interests that had previously been sidelined in favour of jazz: Cuban music, drum and bass, techno, klezmer and tango, and had some success with the pioneering "live electronica" group Ping, with whom he played many of the major Australian festivals, toured the east coast and enjoyed a minor cult following in Melbourne. In the meantime he kept developing his jazz playing, continued to play with Rumberos and other Latin bands, and spent some time studying Bach with John O'Donnell.
In 2003 he went to New York to undertake further study with Sam Yahel, Harold Mabern, George Cables, Barry Harris and Sonny Bravo.
Lately tours have taken him around Australia and to New Zealand, New Caledonia and China.
Ben continues to play, teach, compose, study Chopin etudes, and plan tours in Melbourne.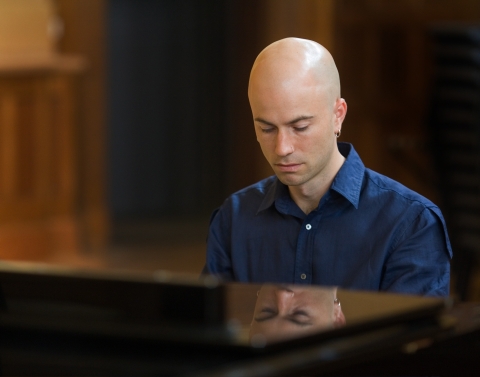 Recent Releases