Travellers (Keller Murphy Browne)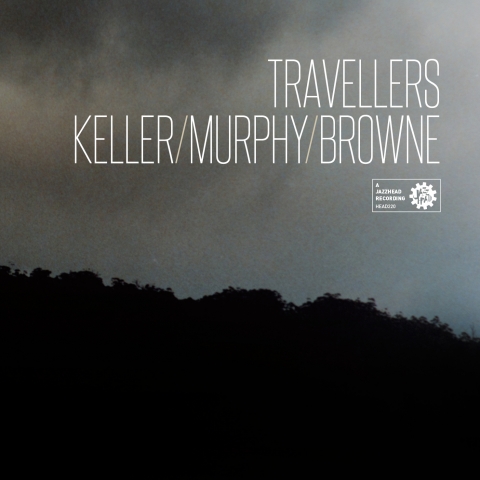 Andrea Keller piano
Tamara Murphy double bass
Allan Browne drums
The Keller Murphy Browne combination was a precious one. Emerging organically out of Al Browne's Monday night residency at Bennetts Lane, and a particular affinity between the three musicians that grew and simply grew, it had its own voice - as trios do.
Debuting in 2003 at the Melbourne Women's International Jazz Festival, the KMB trio held an intermittent residency at Bennetts Lane in the years that followed.
They recorded their first CD "Carried by the Sun" for ABC Jazztrack (released on Jazzhead) in 2006, and were lauded for their "exquisite interplay" (Jessica Nicholas), and "music of diaphanous beauty" (John Shand).
With Allan's passing in June 2015 this recording taken from two gigs in the Bennetts Lane small room in February 2015 has special significance.
"(Keller/Murphy/Browne) demonstrated the wonderfully intuitive rapport that makes their music so engaging."
Review of KMB performance at the MJC 30th Anniversary Concert, Jessica Nicholas, January 27, 2013, www.smh.com
"Pianist Andrea Keller, bassist tamara Murphy and drummer Allan Browne are assuredly poets on their instruments. There is no bravado and no music for musi's sake on this album; just a pure, interactive creativity".
Review of 'Carried By the Sun', John Shand, October, 2006, Limelight
"Intensely telepathic communication".
Review of 'Carried By the Sun', Ken Williams, 2006
"The set highlighted the exquisite interplay between Browne and his empathetic trio colleagues, Andrea Keller (piano) and Tamara Murphy (bass) "
Review of KMB performance at Stonnington Jazz Festival, Jessica Nicholas, May 2006, theage.com.au
"'Another pianist with impeccable touch, Andrea Keller, made music of diaphanous beauty with Tamara Murphy and Allan Browne."
Review of KMB performance at Wangaratta Jazz Festival, John Shand, November 8, 2006, Sydney Morning Herlad
"Andrea Keller, Tamara Murphy and Allan Browne's debut CD Carried By The Sun is varied and full of the adventurous rapport of a fine jazz piano trio."
Review of 'Carried By The Sun', Lucky Oceans, Daily Planet, Radio National, July 24, 2006, abc.net.au
Track Listing Show
If I Should Lose You


Ralph Rainger

Queen For Tea


Andrea Keller

Travellers


Tamara Murphy

All the Colours Grey


Andrea Keller

A Glimpse of the Past


David Doruzka

Empty Garden


Music by Andrea Keller. Words by Beverley George.

Cyclosporin


Allan Browne

Hackensack


Thelonius Monk

A Call, A Whisper


Tamara Murphy
Buy Music
Cat# HEAD220
iTunes
Hi Res Download
1800 802 061 Phone Orders Australia
+61 3 9537 7155 Overseas Orders