Many Rivers (Nick Haywood Trio)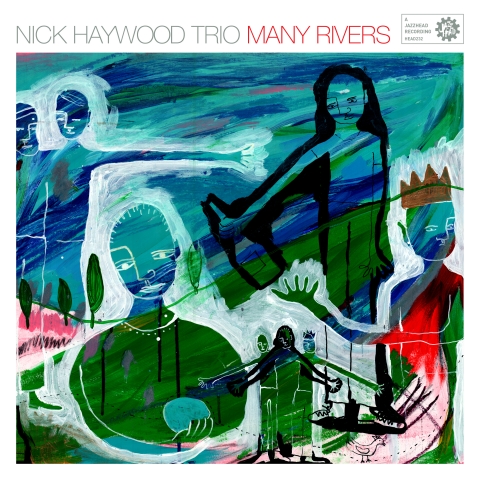 This recording is a continuation of Nick Haywood's long-term interest in taking simple themes and allowing complexity to unfold as a collective process. Nick, along with pianist Colin Hopkins and drummer Niko Schauble explore a range of tunes from original repertoire by Haywood (Slow Tune, A Rag for Al, Nellie's Tune), Hopkins (Song of the Survivor), collective improvisations by the trio (Wiggy Blues, The Fox Hat) along with a broad range of pieces from Fleetwood Mac's Landslide, Jimmy Cliff's Many Rivers to Cross, The Moody Blues' Nights in White Satin and the traditional Scottish tune Farewell Dearest Nancy.
The great thing about this recording is the way that the trio members all connect with each other, taking the listener on an aural journey with them while they explore the music as they go.
Track Listing Show
Rag for Al
Fox Hat
Landslide
Nellie's Tune
Farewell Dearest Nancy
Many Rivers to Cross
Song of the Survivor
Nights in White Satin
Slow Tune
Buy Music
Cat# HEAD232
iTunes
Hi Res Download
1800 802 061 Phone Orders Australia
+61 3 9537 7155 Overseas Orders