Kristin Berardi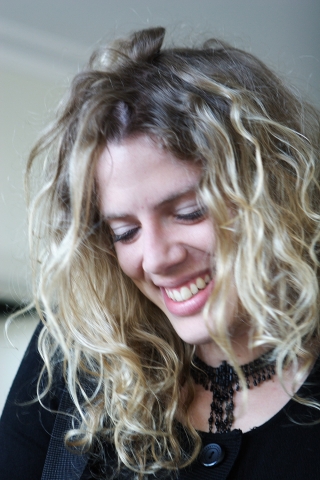 Originally from Koumala, a tiny country town in North Queensland, jazz vocalist Kristin Berardi made National headlines when she won the Montreux Jazz Festival's International Vocal Competition in 2006.

In 2007 Kristin was the recipient of the Music Council of Australia/Freedman Fellowship which allowed Kristin to commission some of the worlds most dynamic young composers to arrange her compositions for the Jazzgroove Mothership Orchestra.

The Kristin Berardi Band led by Kristin Berardi was the 2008 debut release. The group performs Berardi's original compositions, showcasing her stunning voice.

2011 and Kristin Berardi Meets The Jazzgroove Mothership Orchestra is the exciting new collaboration representing many of the finest, dynamic, young improvisers in Australia, with Berardi as guest vocalist.

Kristin's warmth and incredible vocal control have made her a favourite with Australian, European and NY audiences and has established a reputation as Australia's finest young singer.

Kristin lectures in jazz voice at the Australian National University in Canberra and has held the position of guest lecturer in jazz studies at the Central Queensland Conservatorium of Music for the past five years.
Kristin's debut duo release with master guitarist James Sherlock was short listed for Best Australian Jazz Vocal Album at the renowned Bell Awards.

Career Highlights
Winner 2012 National Jazz Awards (Voice)
Winner 2012 Australian Jazz Bell Awards Best Jazz Vocal Album
Winner 2007 Music Council of Australia Freedman Jazz Fellowship
Winner 2006 Montreux Jazz Festival / Shure International Vocal Competition
3rd Place 2005 National Jazz Awards (Voice)
Invited to record in NYC (2004) with Jim Pugh and Kenny Werner
Staff Member Australian National University
Guest lecturer at the Central Queensland Conservatorium of Music
Australia Council Grant recipient 2005 and 2007
Performed at IAJE Conference, NYC 2007
Bachelor of Music, majoring in Jazz Voice
MusicOz Awards for jazz composition (top 10)
Has Performed with Jim Pugh, Kenny Werner, Chris Walker, Ingrid Jenson, James Sherlock, Thomas Morgan, James Muller, Mike Nock, David Theak, Julien Wilson, Sean Wayland, Tom O'Halloran, John Hoffman, Simon Barker, Steve Newcomb, Vince Jones, The Jazzgroove Mothership Orchestra.
Also appears on...