Andrea Keller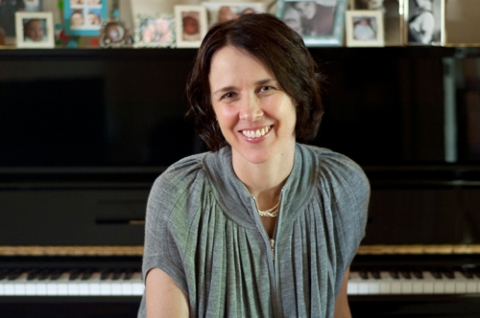 Since the release of her first album in 2000, pianist and composer Andrea Keller has established herself as an important contributor to Australian jazz and contemporary music. Described as having "one of Australia's most consistently interesting musical minds" (Doug Spencer 2007), she has released numerous albums as leader, toured nationally and internationally, and received commissions from a wide array of musicians, ensembles and organisations.
Her originality and distinctive style has led to invitations to compose music for the Australian Art Orchestra, Mike Nock's BigSmallBand, the Bennetts Lane Big Band, Ten Part Invention, and Seraphim Trio. She has been the recipient of grants to produce new music, most notably from the Freedman Foundation and Royal Children's Hospital for 'A Castle for All' (2008), the Keir Foundation and Four Winds Festival for 'Place' (2010), and Meditations on Light (2012). Her extended work for prepared big band Affectations received the 2012 Art Music Award for Jazz Work of the Year and has been selected to represent the Australian Section at the ISCM Festival World Music Days Poland 2014.
As a performer Keller is best know for her award winning ensemble the Andrea Keller Quartet and her re-workings of the music of Bela Bartok and Wayne Shorter. Her newest ensemble Three Lanes joins the distinctive musical voices of recorder virtuoso Genevieve Lacey, Joe Talia on Revox B77, electronics and percussion and Keller on piano. In addition to leading her own projects she is a member of the Black Arm Band Company, Keller/Murphy/Browne, Wilson/Keller Duo, Bennetts Lane Big Band (of which she is a co-founding member), and Palaver (a free improvisation ensemble featuring Miroslav Bukovsky).
Among Keller's list of achievements are three ARIA Awards for Best Jazz Album (2008, 2003 and 2002), an Art Music Award for jazz work of the year (2012), and three Australian Jazz Bell Awards - Best Australian Contemporary Jazz Album (2008 and 2003) and Jazz Ensemble of the Year – Andrea Keller Quartet (2012). She was awarded the Freedman Foundation Jazz Fellowship in 2001 and an Australia Council Fellowship in 2010. Keller holds a Bachelor of Music in Improvisation (Honours) from the Victorian College of the Arts and a Master of Arts (Research) from Queensland University of Technology.
The Andrea Keller Quartet performs the distinctive compositions of Keller. Long time collaborators Eugene Ball (trumpet),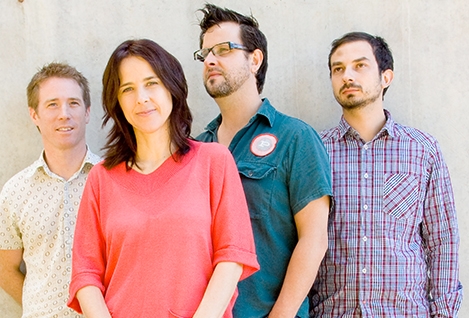 Ian Whitehurst (tenor saxophone), Joe Talia (drums and electronics) and Andrea Keller (piano) have been said to create music that is "a marker of just how good Australian jazz is (Bev Stapleton 2006). The AKQ has released four albums (winning 1 ARIA award, 1 Bell Award and 2 ARIA nominations), and have performed extensively throughout Australia, including a national tour in 2009, and an international tour in 2007. The Andrea Keller Quartet won the Australian Jazz Bell Award for Jazz Ensemble of the Year 2012.
"A prayer of thanks seems appropriate. The meeting thirteen years ago of 20 year olds Eugene Ball, Ian Whitehurst and Andrea Keller has grown into a musical congregation of faith that has fulfilled much hope and given us much to love"
Roger Mitchell Herald Sun 2007.
Solo Piano has become a prominent feature of Keller's performance life in recent years. Her debut solo album 'Footprints – the Wayne Shorter Project' released by ABC Jazz, won the ARIA Award for Best Jazz Album 2008.
2013 marks the release of Family Portraits, a collection of 11 solo piano pieces, best described as an aural family tree. Composed and performed by Keller on solo piano using the Boss RC50 loop station, Line 6 delay pedal and preparations, Family Portraits was created as part of Keller's two-year Australia Council Fellowship program (2010-2012).
"Her work is always lit brightly by the spark of originality."
Roger Mitchell, 2012.
"One of this country's most daring and fascinating composers, she produces work that bristles with surprises, a powerful blend of European lyricism with space and improvisation."
Leon Gettler, 2005.
www.andreakellerpiano.com.au
Recent Releases
Also appears on...